Welcome to Sarikantang Resort & Spa
"Home away from home"...a perfect word to describe this genuinely warm welcoming place. Located on the private sunset Seekantang Beach, Sarikantang offers you the tastes of both world. You can find yourselves being pampered by the relaxation of a private beach resort while the remarkable night life of Haad Rin beach where the famous full moon party takes place is just 5 minutes away.
just 5 minutes away. Imagine you are walking barefoot along the beach, or laying lazily with a good book in the hammock under the shade of coconut palms or what about dipping in the crystal blue sea with your love ones while sipping our cocktails. Also, a sunset at our beach is surely something not to be missed. At night, enjoy all lively beach bars and restaurants in Haad Rin before coming back for a rest at your breezy balcony or cozy bed. We believe these should be enough to help forgetting all weariness of loads of work from the past whole year.
Family friendly, good location,
great rooms, strong WIFI.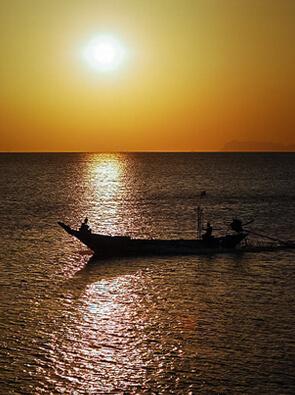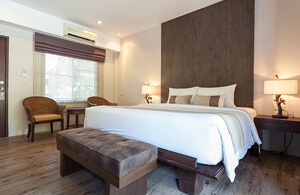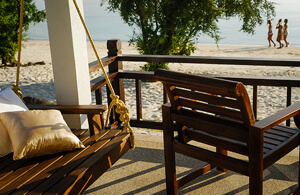 GUEST REVIEW

RONSTER_D_MONSTER

Stayed 2 nights

Great to view the whole city. Beautiful view! The smog was really thick when ...

A TripAdvisor Member

住宿+自助餐

住宿和自助餐都是一流的,在这里连续住了半个月,房间什么设施都有 就是显

milya220

Самый лучший вид сверху на Бангкок

Самый лучший вид сверху на Бангкок