Dream of a beautiful beach
wedding on the Thai island
Let us fulfill your dream with a personalized wedding ceremony. The service offered to all guests in-house and non-in-house from 2- 30 persons under your preferences and budget.
We are specialize in secular wedding on the beach and also classical Thai wedding and religious style.
Having your wedding arranged during January - April and August - September is recommended when the beach is on its best condition. However, during green season, the couple and their guests would gain benefit from privacy, package value and exclusive atmosphere.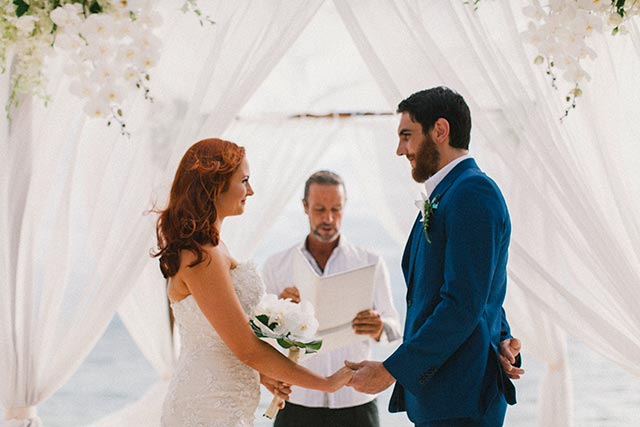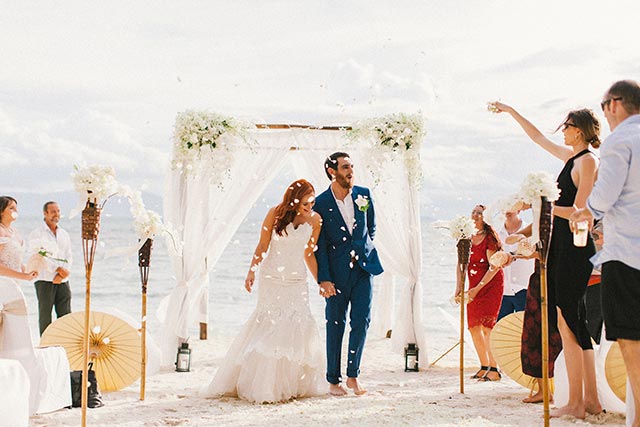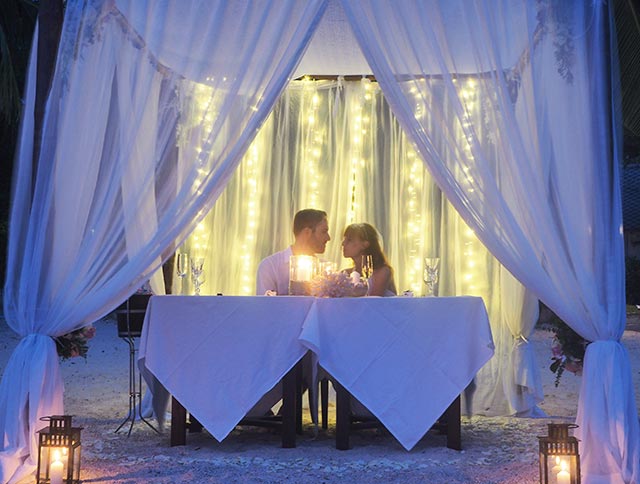 Our extensive services include reception dinner on the beach or at the Sea Terrace restaurant with various dining styles. An after party with in-house DJs can also be arranged on your request.
For more information of the wedding package, please click here
or contact booking@sarikantang.com